Kelvin
has its own innovative, efficient and cost-effective solutions installed in different industries for diverse applications such as Process heating, roasting, drying of materials & many others. We always focus on providing the best possible solutions to our clients and at the same time we also emphasize on maintaining very high environmental standards as well.
LPG Bullet
LPG Bullet
Kelvin

Undertake Entire Turn key Projects right from design, engineering, supply, Installation, testing and commissioning of Above Ground, Mounded and Under Ground Tanks for Propane / LPG Storage along with most advanced Vaporization Techniques, Safety Interlocking Controls, Gas Compressors & Unloading Pumps, Instrumentation Part, Fire Hydrants & Sprinklers Facility, Leak Detection System and Handling Facilities, meeting all the required statutory regulation and norms.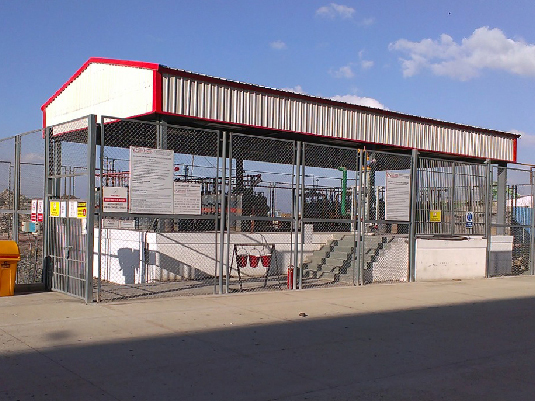 LPG LOT System
LPG LOT System
SLOT™ is India's First Portable / Mobile Installation SKID MOUNTED LOT Designed by

Kelvin

, which can be easily shifted from one place to another with no damage / Wastage of Components and time.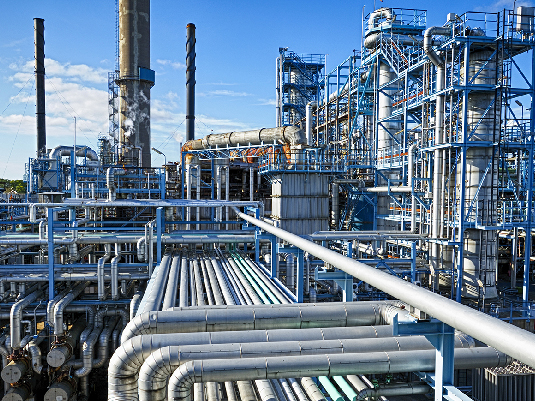 Pipeline
Pipeline
Kelvin

provides piping design and engineering services to customers in a variety of markets – Bakeries, refinery, Foundries and industrial projects with efficient piping design services solutions that meet international codes and standards.

With a Very Strong Back up of Engineers we

Kelvin

designs & Execute the Downstream pipelines by selecting proper Sizes, MOC, Route of laying Pipelines by considering the various operations & plants Safety, Rules & regulations.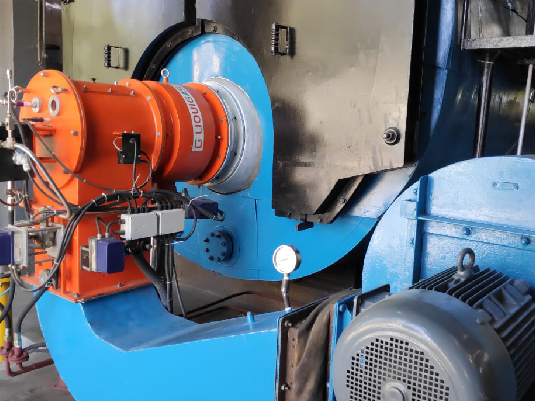 Burners
Burners
In our industry two types of burners are widely used

1) MONO BLOCK BURNERS
In Monoblock Burner the burner assembly and blower is a single unit. Burner constitutes of auto ignition-fuel control-flame sensing systems. It comprises of a burner, combustion blower, gas train and an electrical control panel. These burners are. suitable for Natural gas, LPG, Biogas and allied gaseous fuels & liquid fuel.

2) DUAL BLOCK BURNER
Unlike the Monoblock Burner in Dual block burners the burner assembly and blower is separate unit. Burner constitutes of auto ignition-fuel control-flame sensing systems. It comprises of a burner, combustion blower (which is connected to the burner with the help of draft tube) gas train and an electrical control panel. These burners are. suitable for Natural gas, LPG, Biogas and allied gaseous fuels & liquid fuel.
Leak Detection System
Leak Detection System
Kelvin

Introduces here one of the latest product range of Leak Detection Facility along with the SMS Alerts, which are the upgraded versions of previous conventional type of PNG / LPG Gas detectors. With Government's Safety Norms getting strict day-by-day related to fire hazards in kitchen areas of Hotels, Restaurants, cafeterias, etc., we offer the best solutions about taking safety measures for detecting LPG /PNG / combustible gases far earlier before they get converted into major fire hazards.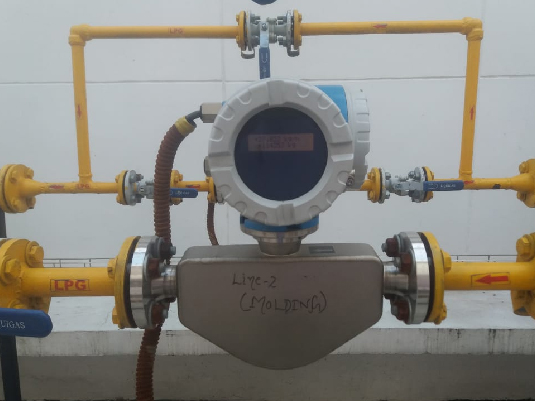 Flow Meter
Flow Meter
We have a wide range of Gas Flow Metering Systems suitable right from the domestic to the Industrial Applications, for measuring the accurate flow of Gas & to know the exact consumption of the gas in various units/locations of the plant where the LPG / Natural gas is consuming.

Types of the gas flow meters:
1. Coriolis type Mass gas flow meter
2. RPD type gas flow meters
3. Turbine gas flow meters
4. Differential pressure type gas flow meters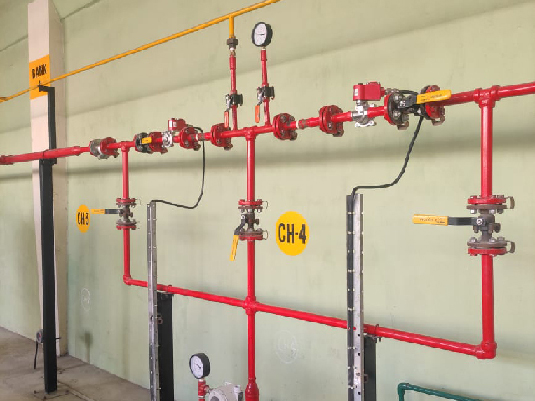 Auto Change Over
Auto Change Over
Most Advanced And Fully Automated - Manifold Auto Change Over System for the LPG 425KG, 47.5 KG, 33 KG LOT System.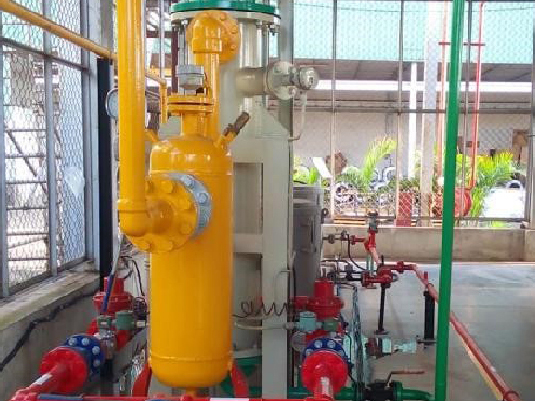 Advanced Contaminant Separator
Advanced Contaminant Separator
The Contaminant Separator is one of the basic product, which makes your storage system more efficient and ensures the restriction to the liquid free LPG Flow (i.e. Heavy Hydro-Carbons that doesn't get vaporise through Vaporiser) from Storage Facility upto the Burners and provides the uninterrupted LPG Supply. This also ensures the Safety of Gas Trains / Combustion System.

Kelvin

provides the various range from Basic Contaminant Separators upto Advanced Contaminant Separators.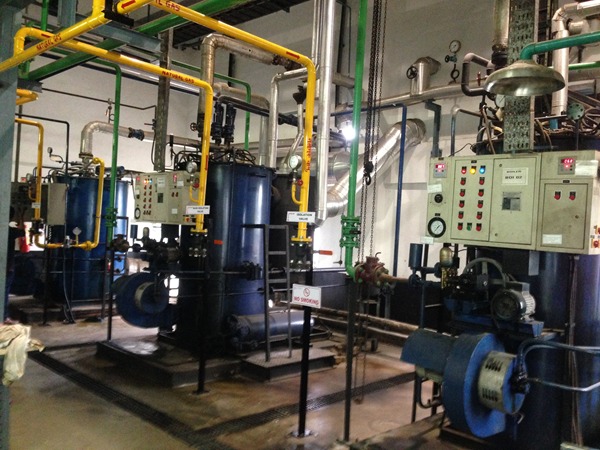 Boiler
Boiler
Kelvin

offers all types of steam boilers / Thermic Fluid Heaters, Hot Water Generators, Etc. in the wide range. Our boiler generates the heat instantly and is extremely easy to install and commission. We design & selects the boilers that are safe, reliable and designed to operate on a wide range of liquid and gaseous fuels including heavy oil, light oil, gas, and multi fuel options.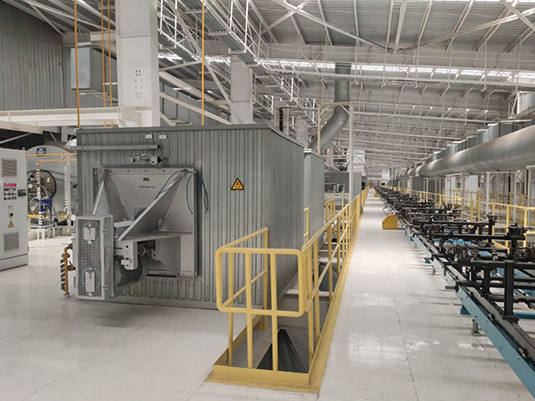 Turnkey Projects
Turnkey Projects
We undertake turnkey projects involving single-point responsibility including Design, Engineering, Installation and commissioning works for the following services:

1. LPG Storage Facilities
2. Gas Distribution system
3. Thermal Oil Heating System
4. Steam Generation & Distribution Networks
5. Hot Water Generation & Distribution Network
6. Industrial (Utilities & Process) Piping Network
7. Conversion of Furnaces, Ovens, Driers, Etc. from Other Fuels to Gaseous Fuels
8. Flue Gas Analysis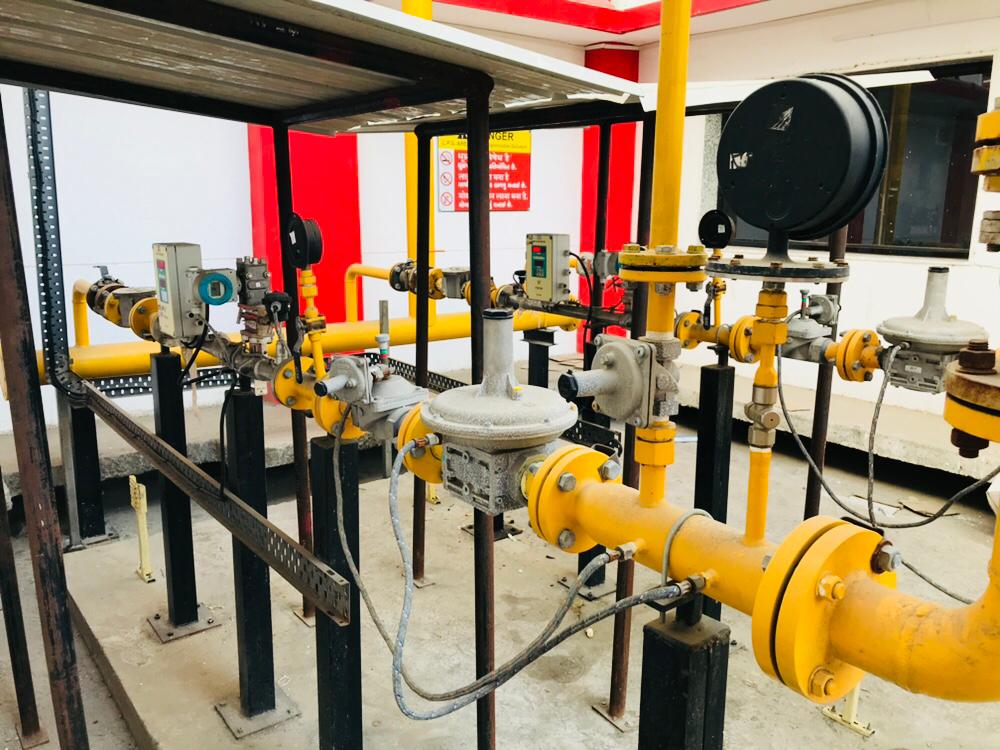 Gas Train
Gas Train
Kelvin

, supplies & commissions the Gas Train suitable for the various applications for Boilers, Hot Water Generators, Dryers, Furnaces etc. by considering the Precise Flow, Pressure, Safety Factors, etc. into the plants for giving the uninterrupted & efficient use of the Gas.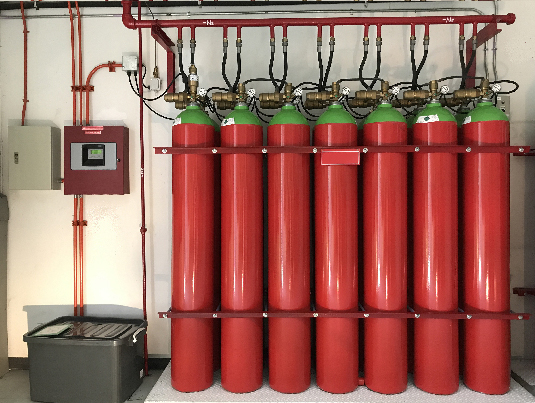 N2, CO2 & utility pipelines
N2, CO2 & utility pipelines
The ammonia, Co2, N2 is the chemical that is used to absorb the heat from one area, and bring it to another area to dissipate. Concentrated ammonia is much colder than typical room temperature, which makes it an excellent choice for keeping things cool.

In order to charge the system, the installer needs to connect a charging line to the refrigeration system using the appropriate valve. In the absence of the proper valve, the charging can occur via a line which connected to the low-pressure side of the system.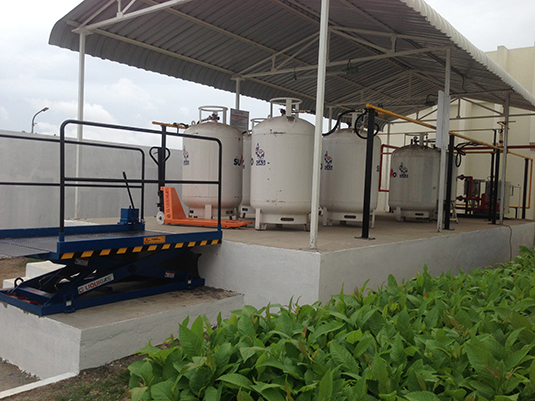 Cylinder Handling Equipment
Cylinder Handling Equipment
A scissor lift is a machine made to move 425kg / 450 kg cylinders and equipment in a vertical direction. The power source is turned on and begins to fill the cylinder(s) with hydraulic fluid or compressed air. Hydraulic fluid or compressed air is pushed from one area to another. The cylinder is pushed outwards and causes the legs to push apart.

A pallet truck, sometimes known as a pallet jack or a pump truck, is a trolley designed to be used for lifting and transporting 425kg / 450 kg cylinders. It works by using tapered forks that slot beneath 425kg / 450 kg cylinders, then workers use the pump handle to raise or lower the cylinders.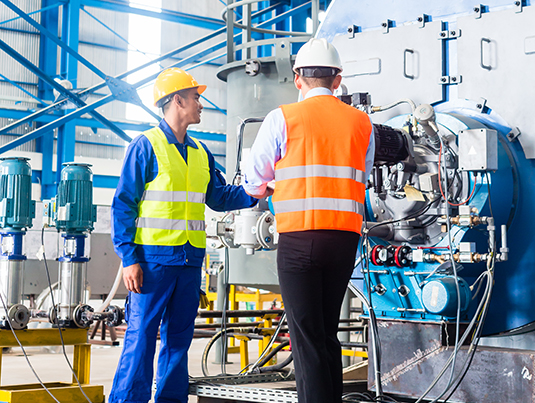 Operations & Maintenance
Operations & Maintenance
We understand that O&M management is a critical component of the overall program performed to keep equipment and systems running efficiently for at least the design life of the component(s) whether it be hardware, software, or even operational or project components. We can support your management functions in binding the distinct parts of the program into a cohesive entity making up the organization: Operations, Maintenance, Engineering, Training, and Administration.